Sands Care services provide personal care and home management services to older adults and adults and children with disabilities who are unable to perform daily tasks. Our services are designed to provide assistance, not to replace the family in carrying out their responsibilities to individuals needing care and support. Some programs may require the individual to be Medicaid eligible.
HOW DO I QUALIFY FOR THESE SERVICES?
To qualify for our services you must meet the following criteria:
Financial Eligibility (Call Us)
Chronic medical conditions such as: arthritis, diabetes, hypertension, etc...
Difficulty with daily activities
You may refer yourself or your family member or doctor may refer you.
SANDS CARE- LINKS AND RESOURCES
As a Home Care Provider, we here at Sands Care, LC know that most people don't have the resources to beneficial informaton for themselves or their loved ones. For your convienence, we've placed these links to help you get the information you deserve to know.

BenefitsCheckup - NCOA's Online Screening Service - www.benefitscheckup.org
How to Choose the Right Health Care Provider for You - www.nahc.org
Federal Emergency Management Agency - www.fema.gov
FEMA : Resources for People with Disabilities - www.fema.gov/about/odic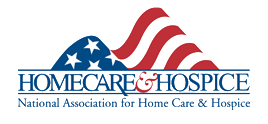 FEMA : En Español - www.fema.gov/esp
Medicare in English - www.medicare.gov
Medicare in Español - www.medicare.gov/spanish
DADS : The Texas Department of Aging and Disability Services - www.dads.state.tx.us
Texas Department of State Health Services - www.dshs.state.tx.us
Texas Health and Human Services Commission - www.hhsc.state.tx.us
Texas Department of Assistive and Rehabilitive Services - www.dars.state.tx.us
Community Based Alternatives (CBA) Information - www.dads.state.tx.us/cba